Online
SPaG

tests for instant gap analysis

SPaG.com provides level 3-5 and level 6 punctuation and grammar tests. Set your children a test, have it instantly marked and find the gaps - easy!
How SPaG.com works...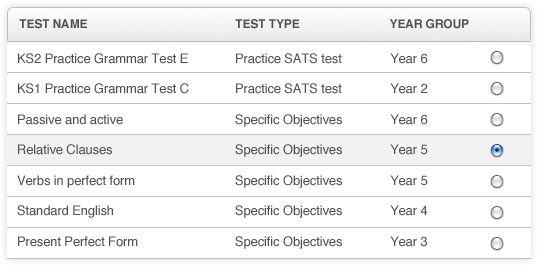 SPaG.com offers short answer grammar and punctuation tests in the same format as the actual SPaG tests. Choose a level 3-5 test (10 available). Alternatively, set a challenging level 6 test (10 available), covering areas such as passive voice, punctuation for parenthesis and impersonal constructions.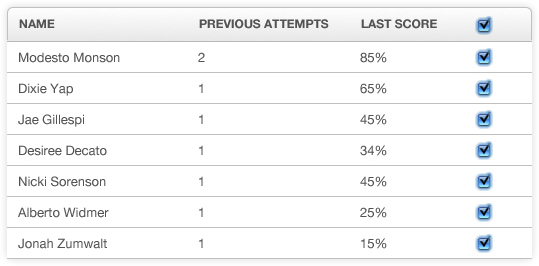 Once you've selected a test, choose which children you'd like to sit the test. Once the test has been set the children can login and complete the test.


3. Children take the test
To help familiarise children, each online SPaG.com test includes the full range of question stems: match, explain, re-write, identify, write and complete. Each test also covers all areas of grammar, vocabulary and punctuation. Alongside each question, a helpful tracking tool allows the children to track their progress through the test.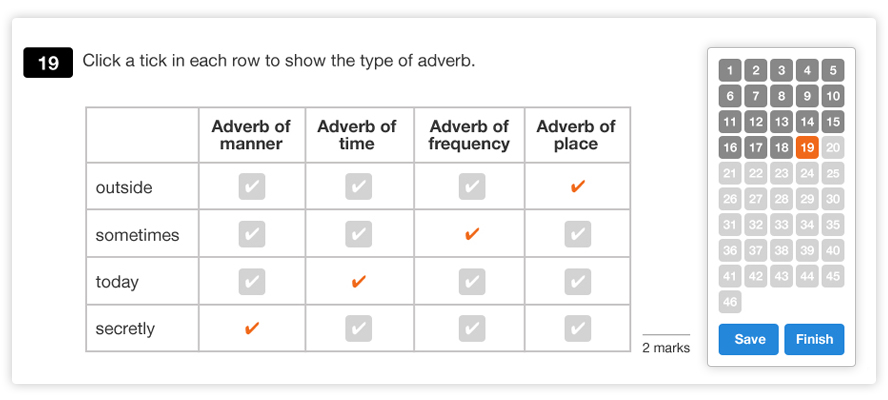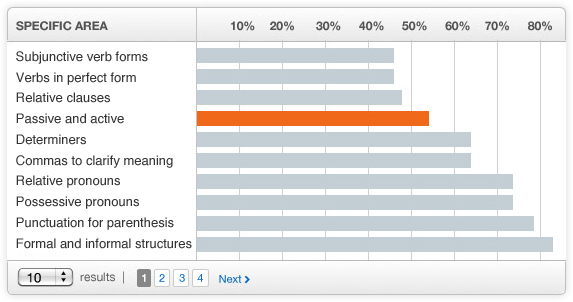 View instant graphs of the whole group's results and quickly identify gaps in their knowledge. Alternatively, choose to view results by question stem and identify the types of questions they struggle with.


Costs
The price you pay depends on the number of children you would like to set tests for.
You will have the option to choose your membership level during the sign-up process.
A year's membership provides you with unlimited access to SPaG.com for one year.
If you change your mind within the first 7 days, and your children haven't sat a test, we will refund your money.
The following prices do not include VAT.

3 children

£15

15 children

£45

35 children

£65

70 children

£95

140 children

£145

210 children

£195